A former Fairmount Heights, Md., police officer accused of sexually assaulting a woman two years ago after a traffic stop now faces a federal charge of violating the woman's civil rights.
Martique Cabral Vanderpool, 32, was arrested in 2019 after a Prince George's County police investigation. He was indicted by a Maryland grand jury in January 2020 on 11 counts, including first-degree rape, reckless endangerment and misconduct in office.
Vanderpool, who police said was HIV-positive at the time of the alleged assault, was also accused of knowingly attempting to expose someone to the virus.
On Wednesday, a federal grand jury returned an additional indictment charging Vanderpool with deprivation of civil rights under color of law.
Former police officer charged with exposing victim to HIV during rape following traffic stop, authorities say
In announcing the indictment, prosecutors with the U.S. attorney's office in Maryland said Vanderpool allegedly "deprived the woman of the right to be free from unreasonable seizure by a person acting under color of law, which includes the right to be free from unwanted sexual assault by a police officer."
Vanderpool could face a maximum sentence of life in prison, federal prosecutors said.
An attorney for the former officer did not immediately respond to a request for comment.
Vanderpool resigned from the Fairmount Heights police sometime after the alleged assault, which authorities said occurred Sept. 6, 2019, after the officer stopped a 19-year-old woman for speeding late at night in Capitol Heights, Md.
The woman did not have a driver's license, police said, so Vanderpool asked her to get out of the car. When the woman became upset, Vanderpool said he was going to have her car impounded, according to charging documents.
Maryland U.S. attorney's new civil rights unit to focus on hate crimes, domestic terrorism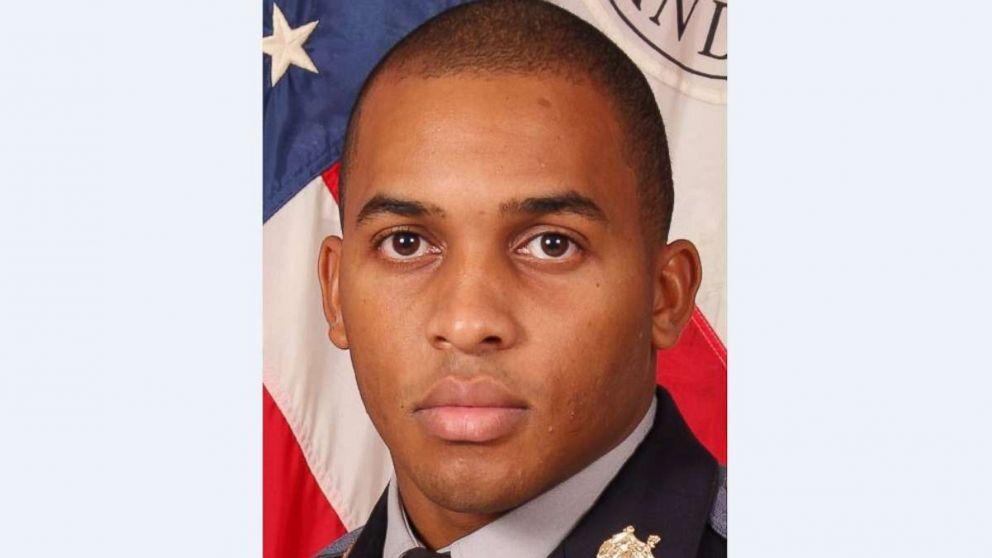 Vanderpool called a towing company while a second officer handcuffed the 19-year-old. Vanderpool then asked whether she was a prostitute because he saw condoms in the car's armrest, authorities alleged in charging documents.
The car was towed, police said, and Vanderpool drove the woman back to the Fairmount Heights police station - where he allegedly threatened to take her to jail if she didn't have sex with him.
According to charging documents, the woman agreed because she felt unsafe and had no way to leave the police station. Still, Vanderpool cited the woman, which left her "confused and crying," police said.
The woman retrieved her car from the towing company and left.
At the time of Vanderpool's initial indictment, then-Prince George's Police Chief Hank Stawinski said the department's "sharp-eyed" detectives learned that Vanderpool was HIV-positive during their investigation - which allowed them to alert the woman and get her medical care.
Vanderpool's trial for the state criminal charges is scheduled for February.
Police shot their dog after entering their home without a warrant. Now they want answers.
Prince George's officer accused of erasing cellphone as agents executed search warrant
How breakdowns in oversight allowed Prince George's to rack up a $26 million bill on a police lawsuit
Today's Headlines The most important news stories of the day, curated by Post editors and delivered every morning.